We had the privilege to sit down with Buddy and Kathie Odom last week to see their beautiful Fountain City home and to get a glimpse into their philosophy of life at home and creating in and around it.
We've always begun our home interviews with the question, "What does home mean to you?" We weren't expecting the answer that followed but if you've spent any time with the Odoms, you know that an unexpected answer is what to expect.
"This isn't our home. We live in a covered wagon," says Buddy. What he means is; the house, the objects in it; they have meaning, they contain beauty, but that's not the make up of "home" to the Odoms. In a sense, the Odoms treat their house as a vessel, a place that fosters creativity, but they strongly believe that home truly is not made of material things. And Buddy says that Kathie "can do wonders with a covered wagon."
Kathie is an accomplished and well-known plein air artist but prior to diving into art as a career, she explained that in the past, her house had become a canvas because she wasn't yet practicing the art that she was created to do. "Plein air has given me the ability to create on canvas so it's lessened the intensity of the desire to rearrange and redecorate my home."
Speaking of Kathie's art, one extension of their house is the studio out back that Buddy built for Kathie. The walls, lovingly and cleverly made of horizontal cedar boards, are covered with her creations. Once a piece is ready for the wall, the nail goes right in and up goes her next creation. Just walking in you are taken to all sorts places: Seaside, the Smoky Mountains, farmers' markets, old barns in New England, quiet streams, and so much more. It's so obvious her gift with the brush gives her such great pleasure. She gets giddy explaining her painting experiences as passers-by ask her about her work, pray for her, or ask to buy the work right off the easel. Tucked away behind a shelf were her countless awards, but it's clear the experience itself is her greatest reward. There wasn't a corner of the studio that we didn't love. Each item has a purpose and a home.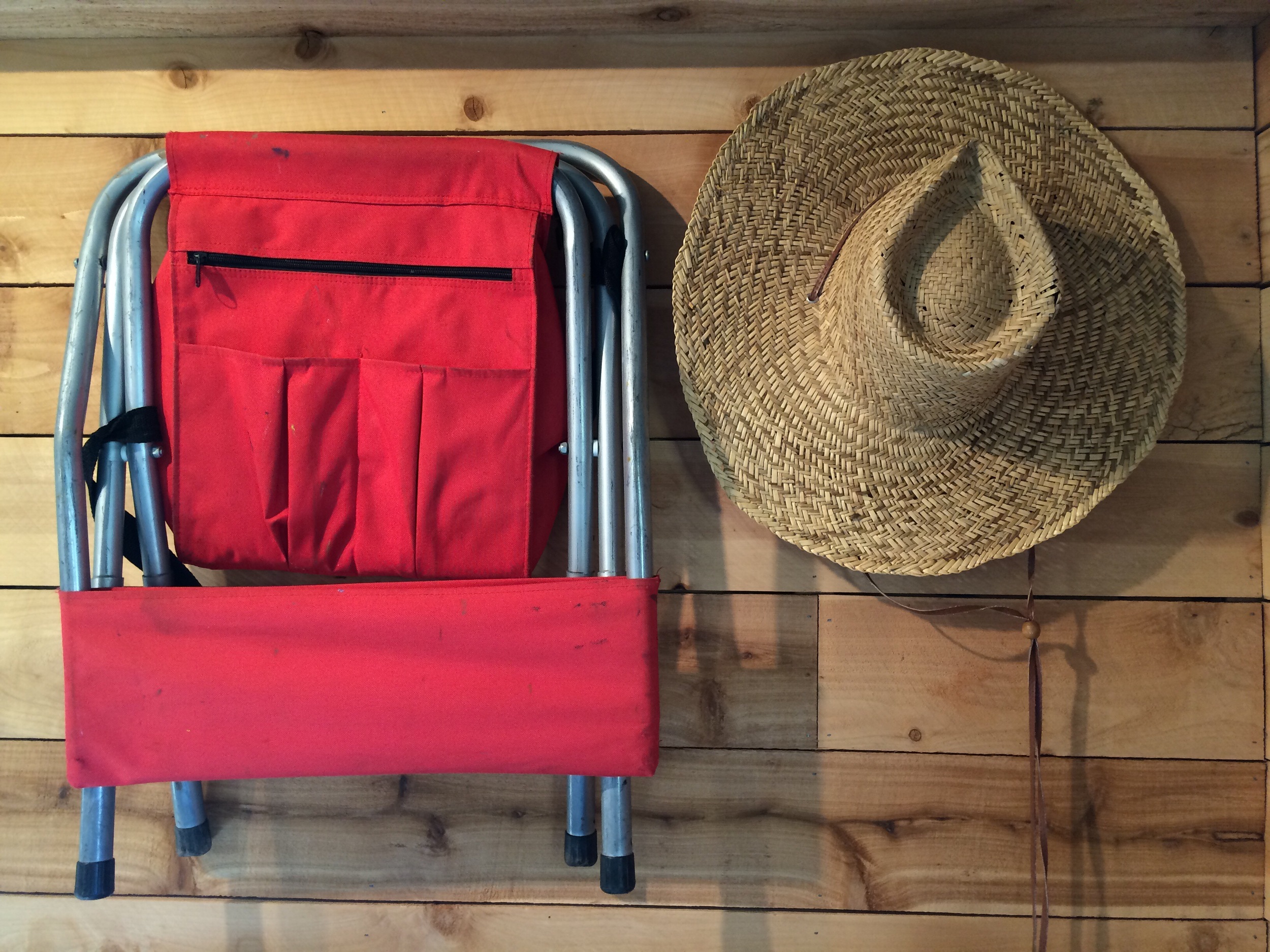 Back in the main house, Buddy and Kathie have a story for every item inside from countless pieces of furniture that belonged to various relatives, to a mason jar of dirt gathered from the garden of a previous home they lived in. Buddy and Kathie spent a good amount of time learning to dwell together in that garden in a season of life where they were empty nesters, a season where things in life were slowing down. Buddy added that each part of the garden reminded him to pray for a different person. They had weddings, rehearsal dinners, and birthday celebrations in the garden. The jar of dirt holds a lot of meaning, a lot of life. Buddy and Kathie have found in recent years that their current home has given them the opportunity to be creative together. They have learned to let themselves dream.
More than anything, the Odoms create a sense of comfort in their home. Kathie's desire is for her home to feel livable and not so perfect that you feel like you can't touch anything. Kathie talks about her relationship to their home and their belongings as "good ole friends", each item bringing back a flood of memories. They agree that it's best to only be 90% organized. Kathie recalled a time when she felt much more pressure to present her home in a certain way. She has found over time that she and her guests seem to enjoy her home more when it doesn't appear perfect.
As HYD spent time reflecting on this visit, we came away encouraged, educated, and grateful for our time spent on Gibbs Drive. The Odoms invite one in to a peaceful, ordered space that immediately takes the pressure off. It's obvious that homemaking is a team effort in their house and their gifts compliment one another beautifully. Buddy's attention to order and Kathie's love of color and texture allow for guests to make themselves at home no matter where their wagon lands.
HYD is excited to announce that Kathie will be hosting her "Cabin Fever Oil Painting Workshop" at The Hive in February 2016. This would make a fabulous Christmas gift for the painter on your list. For more information, just click here.